Public Energy Efficiency Policy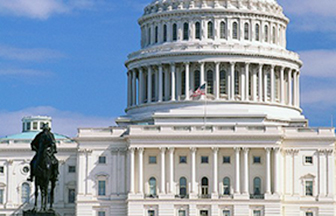 CSG's policy advocacy continues with an ongoing nonprofit organization, E4TheFuture. This page highlights our history. 
From the start of the energy efficiency movement, CSG has made a vital contribution to shaping public energy efficiency policy. Collaborating closely with local, state, regional, and national organizations, CSG advocates for programs that help people and support our mission.
Our leadership in energy efficiency policy allows homeowners, tenants, property owners, energy professionals, and others to benefit from the most comprehensive programs and latest innovations.
As a strong voice for policymaking in the energy efficiency industry, CSG's long tradition of public energy policy activism is built on a practice of:
identifying key legislative and regulatory forums
commissioning and supporting sound energy efficiency research
forming alliances with a broad spectrum of stakeholders
Energy efficiency policy drives large-scale change, and quality research is needed to inform sound public policy. CSG is experienced in conducting research and participating in healthy debate. This leads to landmark policy that can make a positive impact on energy usage and the environment.
The CSG policy team launched its Clean Power Plan Initiative in autumn 2013. CSG is helping to build tools and resolve policy barriers to enable state air regulators to easily choose energy efficiency as a compliance strategy. CSG joined 14 organizations offering assistance to ensure effective implementation of state compliance plans with regard to the inclusion of energy efficiency. See Joint EE Stakeholders comments to EPA, November 2014.
Bringing expertise in clean air and energy regulation and expertise in the development and execution of environmental commodities markets, CSG continues to craft market-based solutions to meet public policy objectives.
Example of Policy Success: Bending the curve with Power to Spare
An early CSG contribution to public policy shows the benefits of planning based on sound research. CSG provided seed funding for the groundbreaking report
Power to Spare: A Plan for Increasing New England's Competitiveness through Energy Efficiency
, which showed the economic and social benefits of investment in energy efficiency as a power supply option.
Published in 1987 by CSG and the New England Energy Policy Council, Power to Spare demonstrated that much of New England's future electricity need could be met through energy efficiency. A strong coalition of stakeholders including CSG worked out the regulatory and implementation details to provide incentives for utilities to deliver energy efficiency programs.
By 2008-2009, it became evident that this coalition's strategy was working. Promoting energy efficiency as a resource, combined with other recommendations in Power to Spare's 12-point Action Plan, was responsible for enabling New England to meet electricity load requirements without building significant new infrastructure: Energy efficiency began "bending the curve." View Power to Spare case study
Example of Policy Success: Forward Capacity Markets
When the Federal Energy Regulatory Commission approved ISO-New England's Forward Capacity Market (FCM) in 2006, this enabled demand resources including both energy efficiency and demand response to compete on a level playing field with conventional generation.
CSG participated for many years in negotiating the details of this market, working closely with stakeholders to ensure that both efficiency and demand response would be treated comparably to conventional generation in terms of measurement and verification.
The results of the first eight auctions proved that demand resources could successfully participate in the FCM as a reliable—and ultimately much lower-cost—resource compared with conventional electric generation.