Building Performance Consulting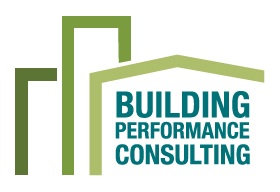 CSG's Building Performance Consulting team helps make it easier for you to design and build high performance buildings. We provide a range of services for building types such as mid and high rise multi-family residential apartments, schools, commercial and community buildings.
Our dedicated staff includes building scientists with Professional Engineering, Certified Energy Manager, Existing/Building Commissioning Professional, BPI Multifamily & HVAC Specialist, LEED faculty, and HERS certifications. We work with owners, architects, and builders to support design work. We then ensure quality is delivered in the field through construction quality control.
CSG's building consulting services include:
Enclosure and Mechanical Systems
Energy auditing
Design support and consultation
Plans review
Energy modeling
Renewable energy system guidance
Field quality control inspections
Building performance diagnostic analysis
Third party verification and certifications
Technical training for architects, builders, and contractors
Call 866-342-9989 or email us to get started. View a PDF about our Building Performance Consulting team, or select a topic below for more details.
Enclosure & HVAC Systems Commissioning
Building performance diagnostic testing services
Third-party verification and certifications provided
View locations of our green construction projects in New England